BUILDING CONSTRUCTION
LANDFILLS
PUBLIC WORKS
HYDRAULIC STRUCTURES
MINING ENGINEERING
BUILDING CONSTRUCTION SOMDRAIN T5
SOMDRAIN T5
- Waterproofing and drainage of basement walls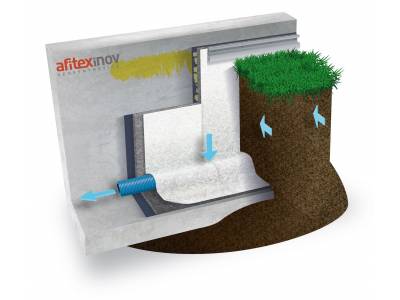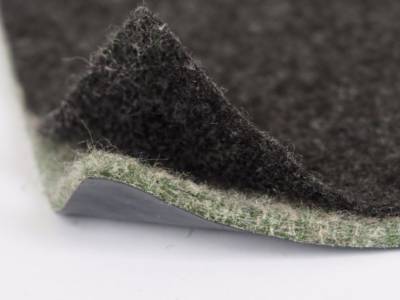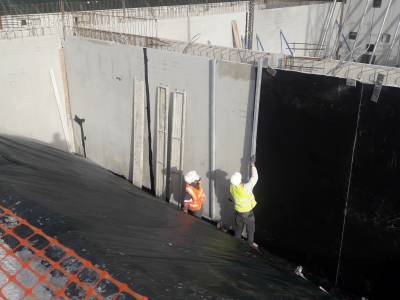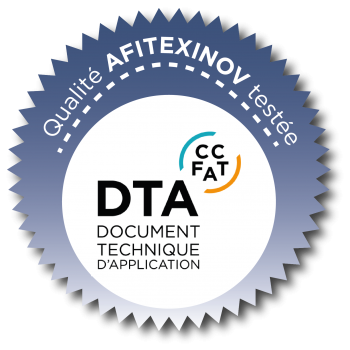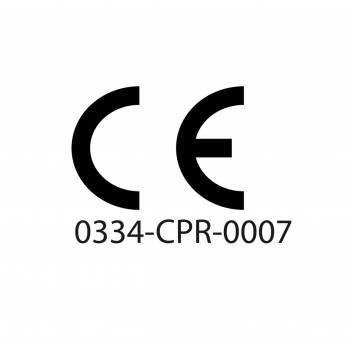 Use
When building structures, it is important to protect the foundations by preventing water from accumulating against the walls and by facilitating its discharge. A drainage system, combined with a waterproofing solution, is recommended.
SOMDRAIN® T5 is applied vertically in contact with basement walls : residential, business or industrial premises. It simultaneously protects and seals the wall on which it rests while draining run-off water. This water is discharged into a collector drain at the bottom of the structure.
This product has been used for more than 25 years and 2 million m2 have been installed worldwide.
Certification :

SOMDRAIN T5 has been granted a technical certificate by the CSTB.
Benefits
4 basic functions in just one operation : mechanical protection, filtration, drainage and waterproofing
Does not require a waterproofer for its implementation
Waterproofing linked to its mechanical protection
Very flexible, light product, making installation easier in corners
No drying time
Quickly installed
Cost-effective and environmentally friendly solution which avoids the use of drainage materials at the bottom
No need for a blowtorch or heavy-duty tools
Features

Drainage

Filtration

Mechanical protection

Waterproofing
Characteristics
5/10 mm PVC waterproofing membrane. Filtering and draining geotextiles made of polypropylene.
Roll surface area : 40 m2
Roll width : 1.95 m
Roll weight : 60 kg
Maximum construction height : 6 m
Output : 80 m2 installed per day by two people