BUILDING CONSTRUCTION
LANDFILLS
PUBLIC WORKS
HYDRAULIC STRUCTURES
MINING ENGINEERING
BUILDING CONSTRUCTION SOMDRAIN RT5
SOMDRAIN RT5
- Waterproofing, drainage and insulation of basement walls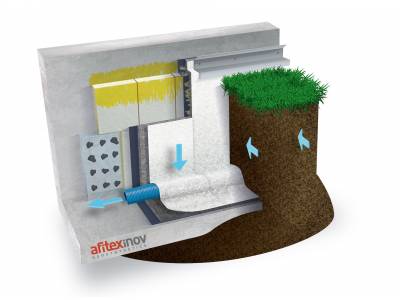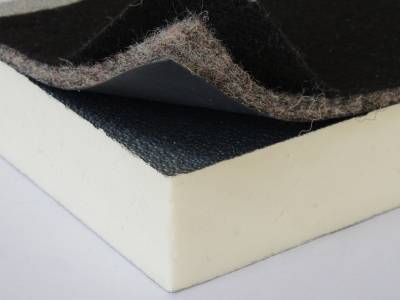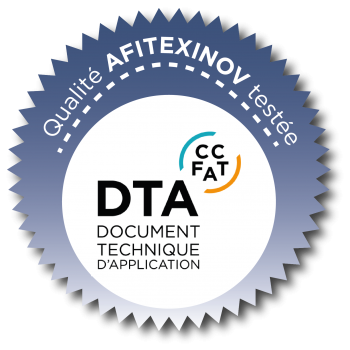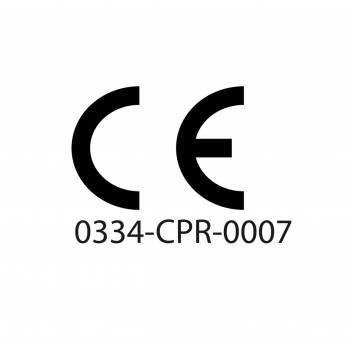 Use
When building structures, it is important to protect the foundations by preventing water from accumulating against the walls and by facilitating its discharge. In addition, thermal regulations increasingly require buried walls to be insulated, a drainage system combined with a waterproofing solution and insulation, is recommended.
SOMDRAIN® RT5 is applied vertically in contact with buried structure walls : residential, business or industrial premises. It simultaneously ensures the protection and thermal insulation of the wall on which it rests. Filtration and drainage help discharge run-off water to a collector drain at the bottom of the structure.
SOMDRAIN® RT5 also helps seal the wall and the insulating material.
This solution prevents heat loss, thereby reducing energy consumption and gaining extra living area.
Benefits
5 basic functions : mechanical protection, filtration, drainage, waterproofing and insulation
Does not require a waterproofer for its implementation
Waterproofing linked to its mechanical protection
Eliminates thermal bridging
Quickly installed
Cost-effective and environmentally friendly solution which avoids the use of drainage materials at the bottom
Extra living space
Features

Drainage

Filtration

Insulation

Mechanical protection

Waterproofing
Characteristics
SOMDRAIN® T5 polypropylene geocomposite and foam thermal insulation
Thermal resistance (depending on the thickness) : 70 mm : 3.05 (m2 .k/W) / 80 mm : 3.45 (m2 .k/W) / 90 mm : 3.90 (m2 .k/W) / 100 mm : 4.35 (m2 .k/W)
Maximum construction height : 3 m