PUBLIC WORKS
LANDFILLS
BUILDING CONSTRUCTION
HYDRAULIC STRUCTURES
MINING ENGINEERING
PUBLIC WORKS NOTEX C
NOTEX C
- Earth retention on slopes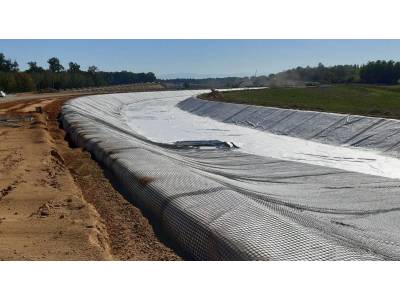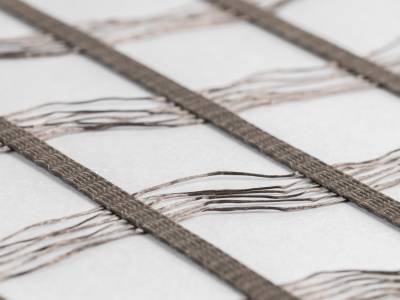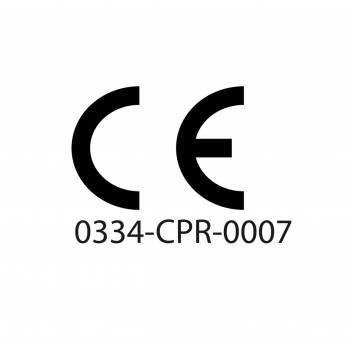 Use
The slopes of structures or gentle natural inclines are subjected to climatic stress, which gradually erodes them. This degradation causes instability in the event of extensions, which are often located on the roadside or on busy public sites, likely to jeopardise user safety and incur significant restoration costs. These extensions must be protected by a geosynthetic.
NOTEX® C is a flexible reinforcement geogrid made with polyester cables enclosed in an acrylic coating, designed to stabilize soil or granular material on slopes up to 2H/1V. Its mesh aperture provides a good interlock with soil particles and promotes revegetation.
NOTEX® C can be installed to increase the stability of a soil veneer cover placed over a liner system on a slope. It supports the soil cover and minimizes the tensile strain on the underlying layers.
NOTEX® C is also suitable for soil reinforcement on rigid inclusions, bridge abutments and retaining walls, as well as the reinforcement of soil with low bearing capacity, roads, paths and railways.
Benefits
Flexible geogrid
High tensile modulus
Soil cover stabilization for slopes up to 2H/1V
Large mesh aperture to promote revegetation
Long term performances
Light product and easy to install
Environmentally friendly coating (PVC-free)
Features

Reinforcement
Characteristics
Geocomposite made of high-tenacity polyester by the combination of high-strength cables
Acrylic coating
Roll width : 5.30 m
Roll length : 100 m
Tensile strength : up to 400 kN/m depending on the product in the range