BUILDING CONSTRUCTION
LANDFILLS
PUBLIC WORKS
HYDRAULIC STRUCTURES
MINING ENGINEERING
BUILDING CONSTRUCTION DRAINTUBE GAZ
DRAINTUBE GAZ
- Drainage of contaminated sites and soil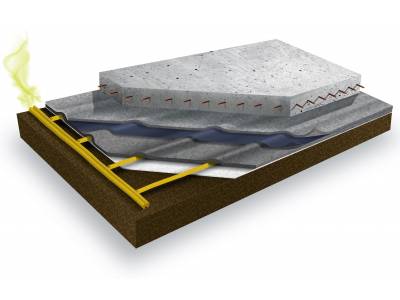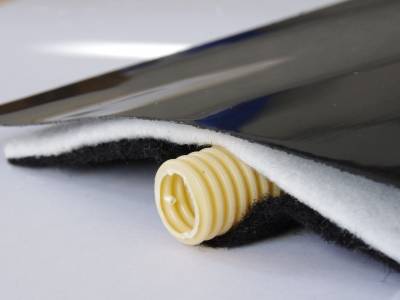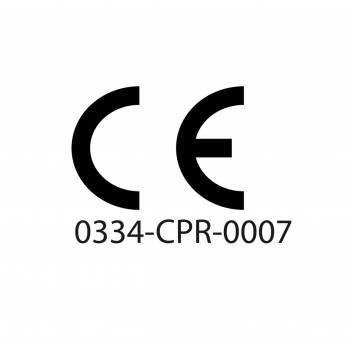 Use
The remediation of former industrial sites with contaminated soil, including radon which poses a risk to human health, means that gas drainage must be implemented, along with a waterproofing or water barrier solution via membrane.
The combined solution DRAINTUBE® GAZ + waterproofing AFIFLEX EVOH membrane + geotextile ST300 installed horizontally under the concrete slab constitutes a real barrier against radon and other gases from the ground.
Containment is based on the application of a drainage geocomposite to create a preferential path and prevent gas from accumulating below the membrane under the building. Drained gases are discharged to one or more collectors placed on the periphery of the treated area, and connected to one or more outlet stacks.

Water barrier or waterproofing
Under certain conditions, providing a water barrier by overlapping membrane strips is sufficient, while in other cases waterproofing the geomembrane by welding is necessary to contain gases.
Benefits
Quick and cost-effective technical solution
Genuine gas-tight barrier thanks to the AFIFLEX EVOH membrane
Designed by an approved design office
Avoids the treatment and removal of contaminated soil
Concrete slab directly onto the geotextile
Features

Drainage

Water barrier

Waterproofing
Characteristics
Polypropylene geocomposite and EVOH membrane
Roll width : 3,90 m
Roll length : 50 m
Ringed and perforated mini-drains – diameter 20mm
1 possible distance between mini drains : 100 cm
Output : 400 m2 installed per day by two people