BUILDING CONSTRUCTION
LANDFILLS
PUBLIC WORKS
HYDRAULIC STRUCTURES
MINING ENGINEERING
BUILDING CONSTRUCTION COVERDRAIN FT
COVERDRAIN FT
- Drainage of roof terraces, esplanades and sports grounds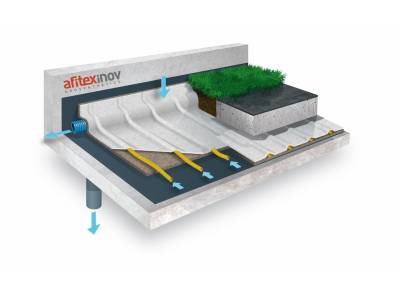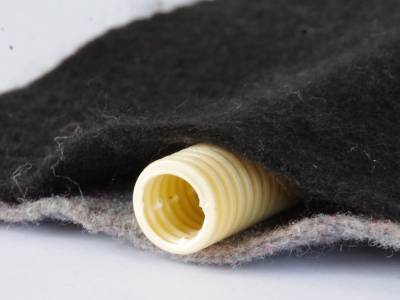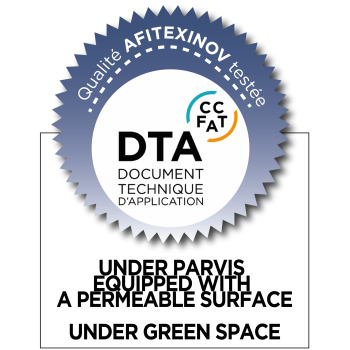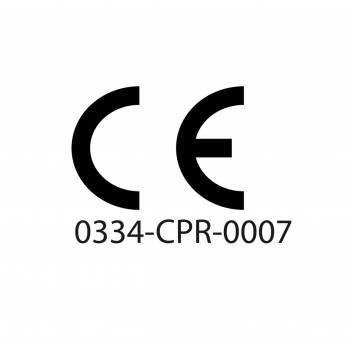 Use
Roof terraces and esplanades must be protected from water ingress and accumulation under slabs or paving stones. An effective drainage system must be implemented to prevent any damage.
COVERDRAIN® FT is intended for rainwater drainage under topsoil or permeable materials (gravel) or concrete slab in contact with an impervious or watertight substrate.
The water drained by COVERDRAIN® FT is discharged via collector drains and/or downpipes through the concrete slab.
Benefits
Alternative solution to the installation of gravel-based drainage
Product approved by landscape architects
Reduced overload on the slab
Savings in materials
Promotes sustainable revegetation
Carbon footprint reduced by 84% by avoiding the use of granular materials
Features

Drainage

Filtration

Mechanical protection
Characteristics
Polypropylene geocomposite
Roll width : 1.95 m
Roll length : 50 m
Output : 1,200 m2 installed per day by two people
Diameter of perforated mini-drains : 25 mm
Distance between mini-drains : 100 cm