BUILDING CONSTRUCTION
LANDFILLS
PUBLIC WORKS
HYDRAULIC STRUCTURES
MINING ENGINEERING
BUILDING CONSTRUCTION ALVÉODRAIN P5
ALVÉODRAIN P5
- Water barrier, protection and drainage of basement walls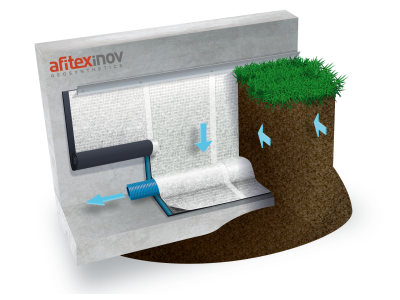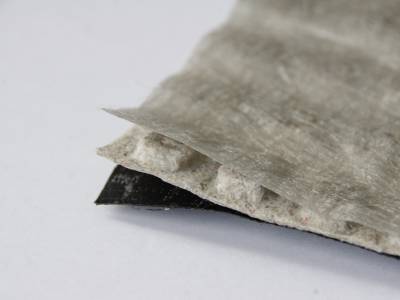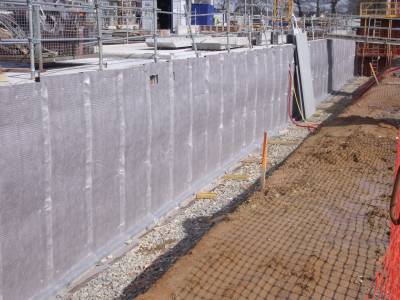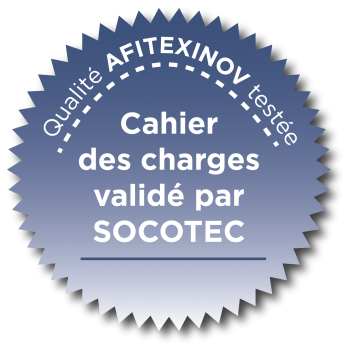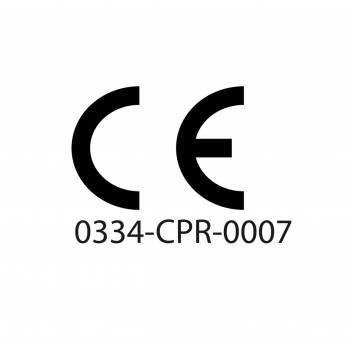 Use
When building structures, there is a risk of run-off water stagnation when in contact with the walls, which may jeopardise the longevity of buildings. This is why the foundations should be protected with a drainage and water barrier system.
Consisting of a filtering geotextile, a draining geotextile and an impermeable film, ALVÉODRAIN® P5 simultaneously provides buried walls with protection, drainage and a water barrier (car park, residential basements, business premises, retaining walls, etc.).
Run-off water is discharged into a collector drain at the bottom of the wall.
Benefits
45% installation time saved
Drainage, mechanical protection and water barrier in a single product = one installation
Very flexible, light product, making installation easier in corners
No drying time
Carbon footprint reduction
Economical : does not require drainage materials at the bottom
Installed on any substrate, horizontally and vertically
No uprooting when backfilled
Features

Drainage

Filtration

Mechanical protection

Water barrier
Characteristics
Polypropylene geocomposite
Roll width : 1.10 m
Roll length : 37 m
Roll weight : 33 kg
Maximum construction height : 6 m
Output : 220 m2 installed per day by 2 people